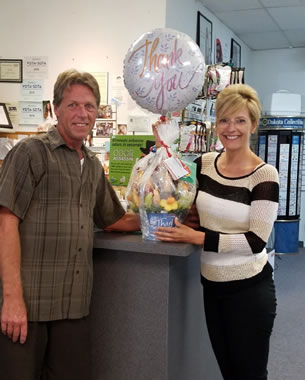 Itís Official.....We are moving!
As most of you are aware, due to unfortunate circumstances we closed our location after 38 years on Forest Drive in Annapolis this past September 30, 2020.
We are so excited to announce the details of our NEW location in Annapolis! Effective this September 1, 2021 we will be located in the Annapolis Commerce Park, off of Bestgate Road. Our official address is 910 Commerce Road, Annapolis, MD 21401. Our phone number remains the same 410-266-5002. The new location is easily accessible from Generals Highway and Route 50.
In the meantime we are continuing to operate and take care of all your needs from our home office. Wether you have a vacuum cleaner or sewing machine that needs repair or servicing or if you need any parts or accessories we will be happy to get you what you need. If you live in the immediate Annapolis area or live in Calvert County, we are offering free pick up and delivery of all repairs. As always, we provide free estimates.
Mike and I want to personally thank all of you, for your continued loyalty, support and patience through the last 10 months.
We are looking forward to seeing everyone again and we canít wait to get into our fresh new space!
In the meantime, take care and God Bless! Mike & Diana